Starting Sunday January 6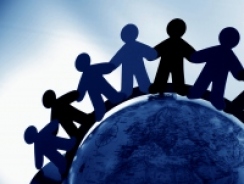 For the Kids:
Sunday School
At 9:15am, our children immerse themselves in a fun and interactive group that brings them the love of God to fill their hearts for the rest of their lives. Every lesson comes to Jesus Christ loving them and giving them everything they ever need for this life and the one that will last into enternity.

This school year the children will be learning about what Jesus did while he was on the earth and what that means for us today.

We have two classes: ages 3-6 and 7-12.
Bring your children!